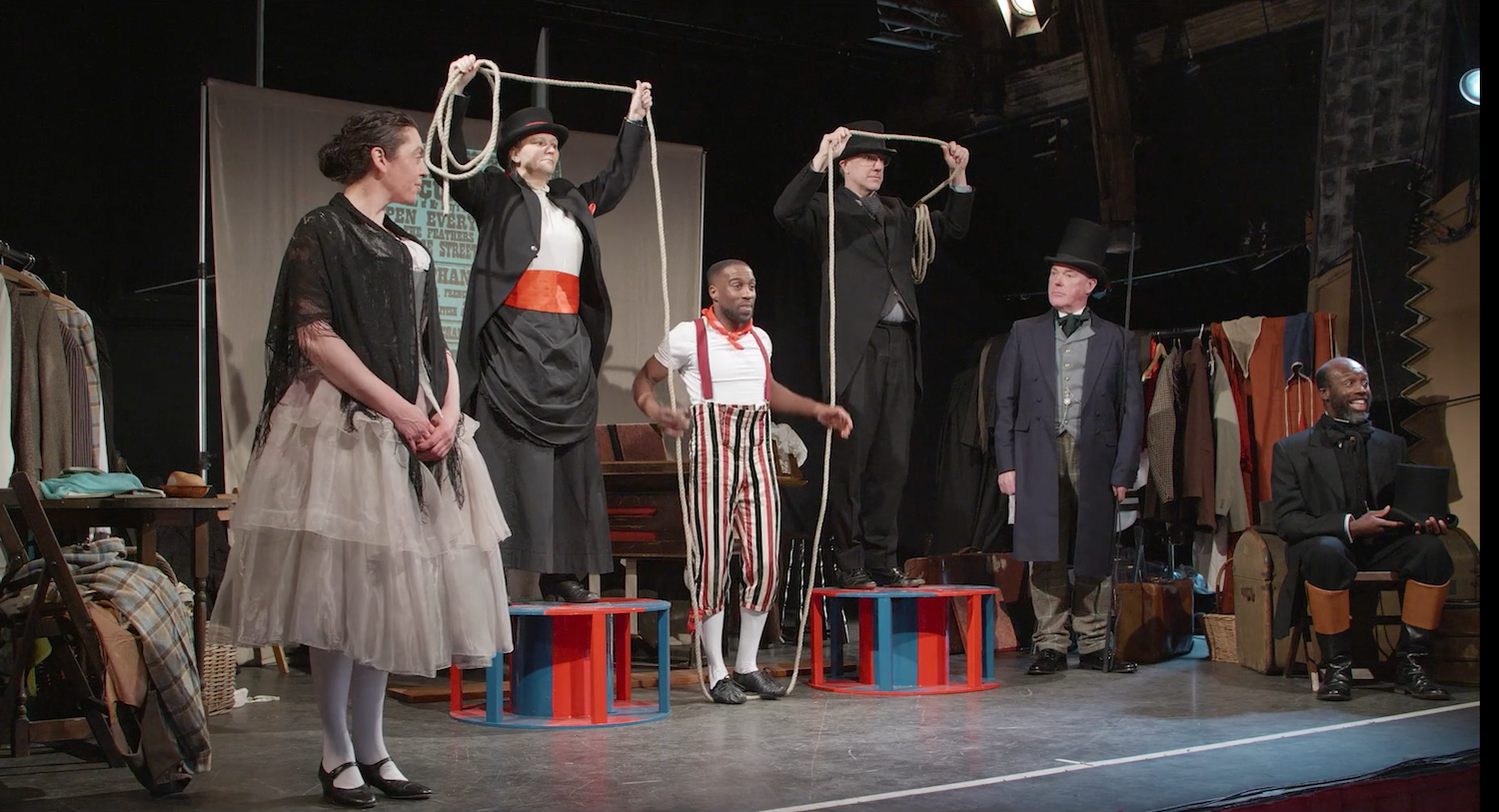 The Fantastic Pablo Fanque
We first came across the incredible story of Pablo Fanque while researching a project about Victorian Bolton, and read a newspaper account of a tightrope walker who nearly had a bad accident. She was with Fanque's Circus Royal. When we delved in a bit more and discovered that Pablo Fanque was the stage name of a Norwich man born of mixed race who became the first person of colour to own and manage his own circus, we wanted to know more!
His story did not disappoint. Born into extreme poverty, with a childhood spent in the workhouse, William Derby's prospects as a young man of mixed race must have appeared almost non-existent. But his skill, first as an acrobat, then as an equestrian got him into the blossoming world of Victorian circus, and he thrived.
He created 'Pablo Fanque' and toured England with his own circus. He was popular and well liked, not just for his skill at training horses, but also for his involvement in local charities.
It was a rags to riches story with a sad end. Fanque's circus was bankrupted and he ended his days almost in the same poverty with which he had begun it. But his story had such highs and lows that it immediately struck us as one we would like to explore!
With the financial assistance of Heritage England we were able to create a play for six performers, two of them musicians, which we filmed in King's Lynn on the stage at the Guildhall, so we were literally walking in the footsteps of Shakespeare! Using two cameras, deftly handled by Jim and Abs, we managed to record the whole play in only two days, as a resource to be used by local schools. The long term hope is that we are able to go back to our work and perform it live when the occasion arises!
The collaborative nature of this piece has set up some strong associations and friendships, which we hope to build on for future work. 
A promo of the film can be found here https://youtu.be/RrvzDYCSNGI
Project Overview ►