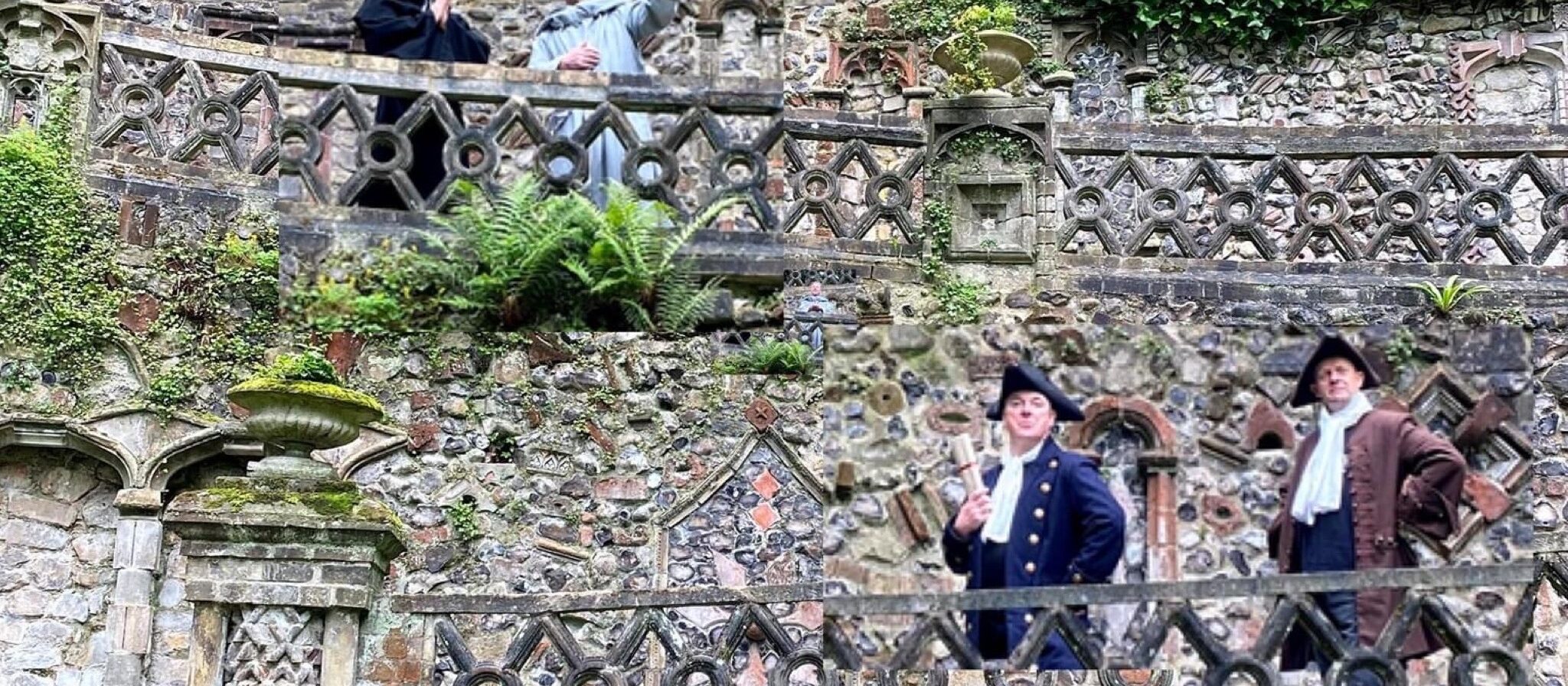 What we do & why we do it
Paradise Lost and Found
Performing our play, "Set in Stone" in St. Martin's Church, Norwich, as part of the Flintspiration Festival was a real high point for TWT. We were thrilled to be asked to create a play about another Norwich landmark, The Plantation Gardens. We were totally blown away by the place on our site visit.
In a disused chalk quarry behind the Catholic Cathedral there is an oasis of tranquillity in the heart of a city. A beautiful garden, complete with exotic flowerbeds, a lovely walkway, a veranda and viewing platform and a soothing fountain. The story of the gardens was equally fantastic; constructed by a successful local businessman in Victorian Norwich, using the latest Victorian technology, but also featuring bits of abandoned architectural features from elsewhere, a sort of paradise for a Sunday stroll, slowly abandoned as tastes changed, forgotten and overgrown until its rediscovery and rescue in the 1980's.
The English have always had a love affair with gardens, our play "Paradise Lost And Found" will tell the story of this unique haven of greenness and calm from its construction to its abandonment and subsequent revival in fortunes. They'll be some muck spreading, some deadheading, planting and watering as we tell the story of one of Norwich's best kept secrets. We're there in June, so hopefully the place will be in full bloom.
Project Overview ►