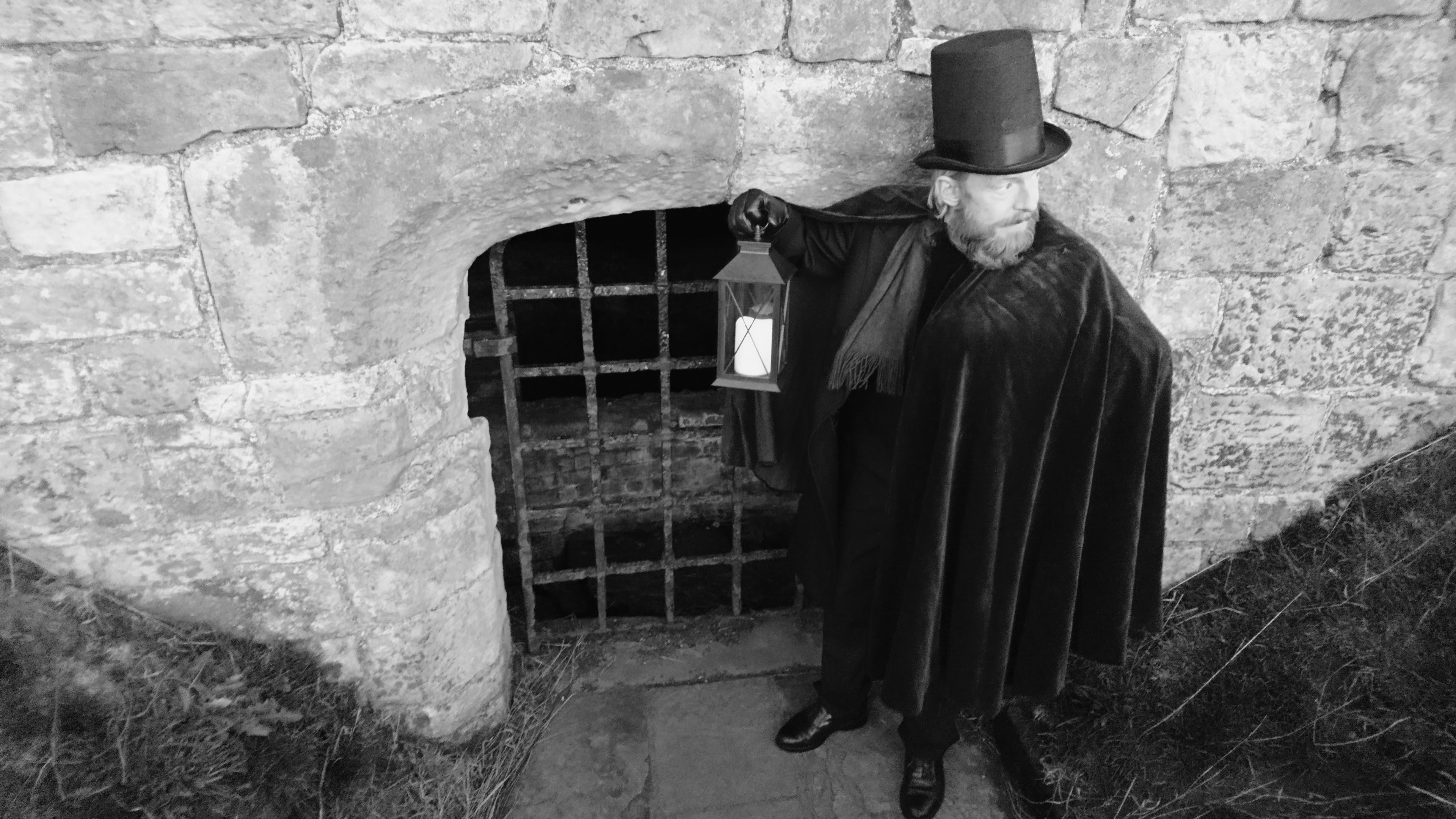 What we do & why we do it
Storytelling
Simon and Kathy have spent many years as storytellers and it is a skill that they like to revisit whenever possible. Whether it is a famous myth or legend, a bawdy medieval tale, an ancient folk story, a tale of terror for a dark night, or just something made up on the spot, the power of telling a story, or hearing a story for the first time has a magic to it. TWT believe firmly in the power of stories and storytelling to engage and inspire audiences of all ages and interests. Some times of the year have a particular power, notably Halloween. We have created bespoke storytelling sessions for Halloween at many EH venues, including Audley End House, Brodsworth House, Boscobel Castle, Middleham Castle, and Scarborough Castle. We have also performed at Lincoln Prison, telling one of the few classic ghost stories set in a prison, and at Fort Nelson.
Not only do TWT have a repertoire of stories for every occasion, and audience, but we have also created storytelling workshops, where we get our audience to make a story of their own devising, with us providing the props and costumes and facilitating  the direction the story might take.
Many of the performers who work with us are gifted storytellers, some of them with an interest in a particular writer, genre or style, who can tell stories from across the ages, but still with a resonance for a modern audience.
We return to storytelling as often as we can and relish any opportunity to try out something new. It will always be the mainstay of our work, it is, after all, how our history is remembered and passed on.
Project Overview ►