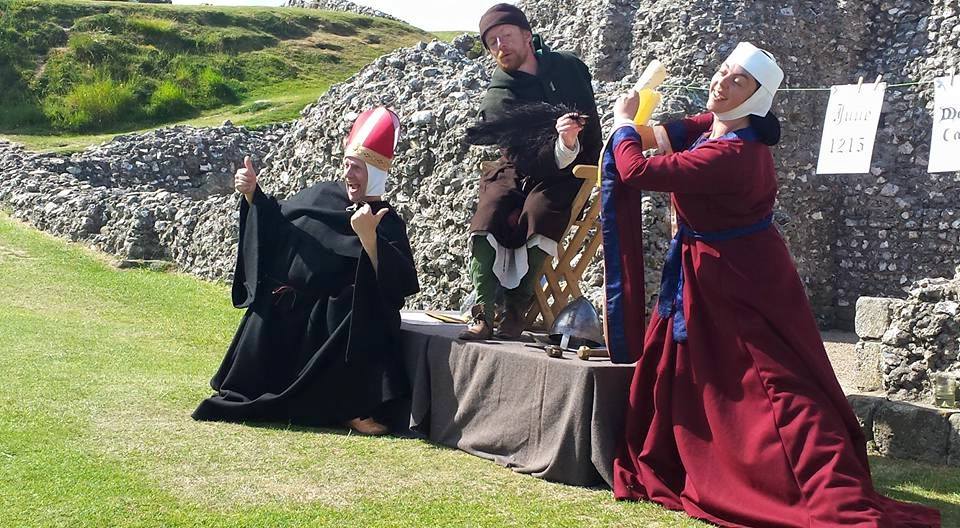 what we do & why we do it
The Great Charter?
In 2015 we were asked by English Heritage to write a play for the celebration of Magna Carta.
How did King John get it so utterly and spectacularly wrong? How is it that an anointed King of England can almost single-handedly upset all his subjects so much, that they offer the English crown to the King of France? Why is Magna Carta important today and could it ever happen again? This fast paced look at the events of 1215 seemed to grab everyone's imaginations and in particular the 'voting' aspect of the play. We like to think it answers some questions about the events leading up to this important document.
Project Overview ►