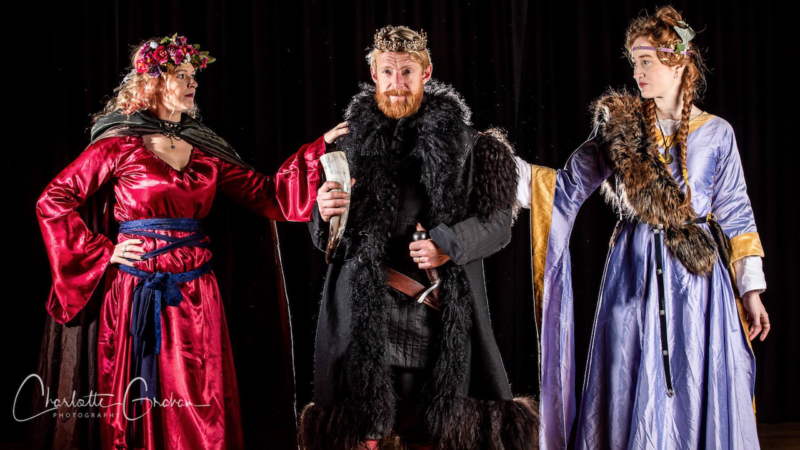 What we do & why we do it
The Royal Armouries
We were delighted to be asked by the Royal Armouries in Leeds to create their Christmas and New Years offer, 'Christmas is Cancelled', a look at Christmas during the time of Oliver Cromwell's English Republic, when Christmas celebrations were banned. Our cast of actors and musicians were divided into two factions; The Puritans, on the lookout for any illegal Christmas celebrations, and The Royalists, seeking to secretly have their Christmas fun, whilst also being involved in a secret plot mislaid in a Christmas pudding! During the course of this day-long immersive event, our audience were called upon to dance, learn C17th foot drill, sing a very boring psalm, keep secrets and decide which side they were on!
The success of this event led to us being asked back for their next Christmas celebrations, on the theme of Warriors of Legend. We took on our own retelling of the story of King Arthur, with four actors representing different aspects of the legend (The King, The Queen, The Witch and The Wizard) coming together to give their different versions of the King Arthur story, with musical accompaniment from our friends, the wonderful Trouvere! Again the day-long event wove a series of connected stories which encouraged our audience to stay to find out what happened! Again fast-paced storytelling was combined with music, audience participation, dance and dramatic recreation. Our audience loved being drawn into a world they sort of recognised, only to be surprised by the characters going off at strange tangents. Another great success!
Fort Nelson has rapidly become one of our favourite venues. We have provided a number of interpreters to play characters from the fort's history as well as researching and writing a number of scripts for the staff of the fort to use for special events. It is an incredible building, especially the atmospheric tunnels to the magazine, which lend themselves to night time performances, especially around Halloween, which we have been fortunate enough to be invited to do! In addition we have provided half term events exploring Victorian technology, with practical working experiments!
Project Overview ►