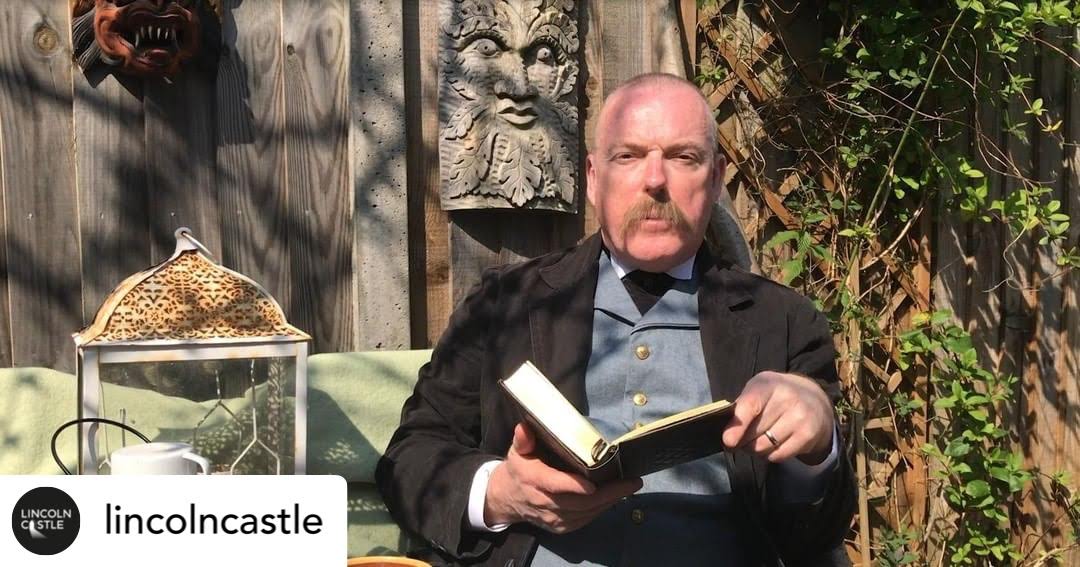 what we do & why we do it
Whats New for Lockdown!
The last few months have been strange for us all. suddenly many of us have spent ten weeks at home for the first time ever! The Heritage Industry has had to shut down – museums, and heritage sites from Tintagel to Lindesfarne, Lincoln to Stonehenge have been bereft of visitors and income. Time Will Tell Theatre have not been idle. Kathy and Simon have both been creating online content in the form of short films for English Heritage, Lincoln castle and The Royal Armouries.
For English Heritage we have filmed a series called Tall Tales of England's Past. Building on the success of our previous series, "Myths and Legends", we remotely filmed a series of medieval stories, only without the skills of a crew to make sure everything looked and sounded as it should! We were amazed at how challenging it was, even in lockdown, to film in a quiet environment and suddenly gained a huge additional appreciation of the talent that a crew brings to allow storytellers to focus on their part of the whole! We love the stories and a chance to tell some of our favourites was a gift. We sent our shots off to EH, where the ever patient and immensely proficient, practised and professional Jamie Bellinger turned them into something that we hope brings alive a past world and tells an entertaining tale!
We were due to spend most of Easter at Lincoln Castle dragonhunting in the guises of "Flinders" and Cassandra Worthy, experts on dragon tracking and observation. When we and the events team had to rethink, we took the characters, who would have been reappearing later in the season as storytellers and got them to tell stories as part of a storytelling competition run by the castle. online. Simon opted for researching and telling Lincolnshire folk tales, whilst Kathy told a variety of stories, including Aesop's fable of the lion and the mouse! Both this and the EH series are ongoing, the culmination of the Lincoln Castle series will be the announcement of the winners of their storytelling competition! We're hoping we might get to read some of the winners!
The Royal Armouries contacted us about possible content for a series of WW2 online films they wished to commission as part of their VE Day celebrations. Kathy, with her knowledge and experience of historical cookery was a natural choice for a segment about how to make rations into something delicious. The film was edited to give it a grainy black and white1940s feel and Kathy did her finest RP! So, should you have a yearning for some WW2 fare, do tune in and make do and mend!
As the situation continues to be fluid we are continuing to make ourselves available for online content at present, but with the hope that it won't be too long before we can announce some live events for the future! In the meantime do check out our "Watch Us Perform Online" section of the website!
Project Overview ►