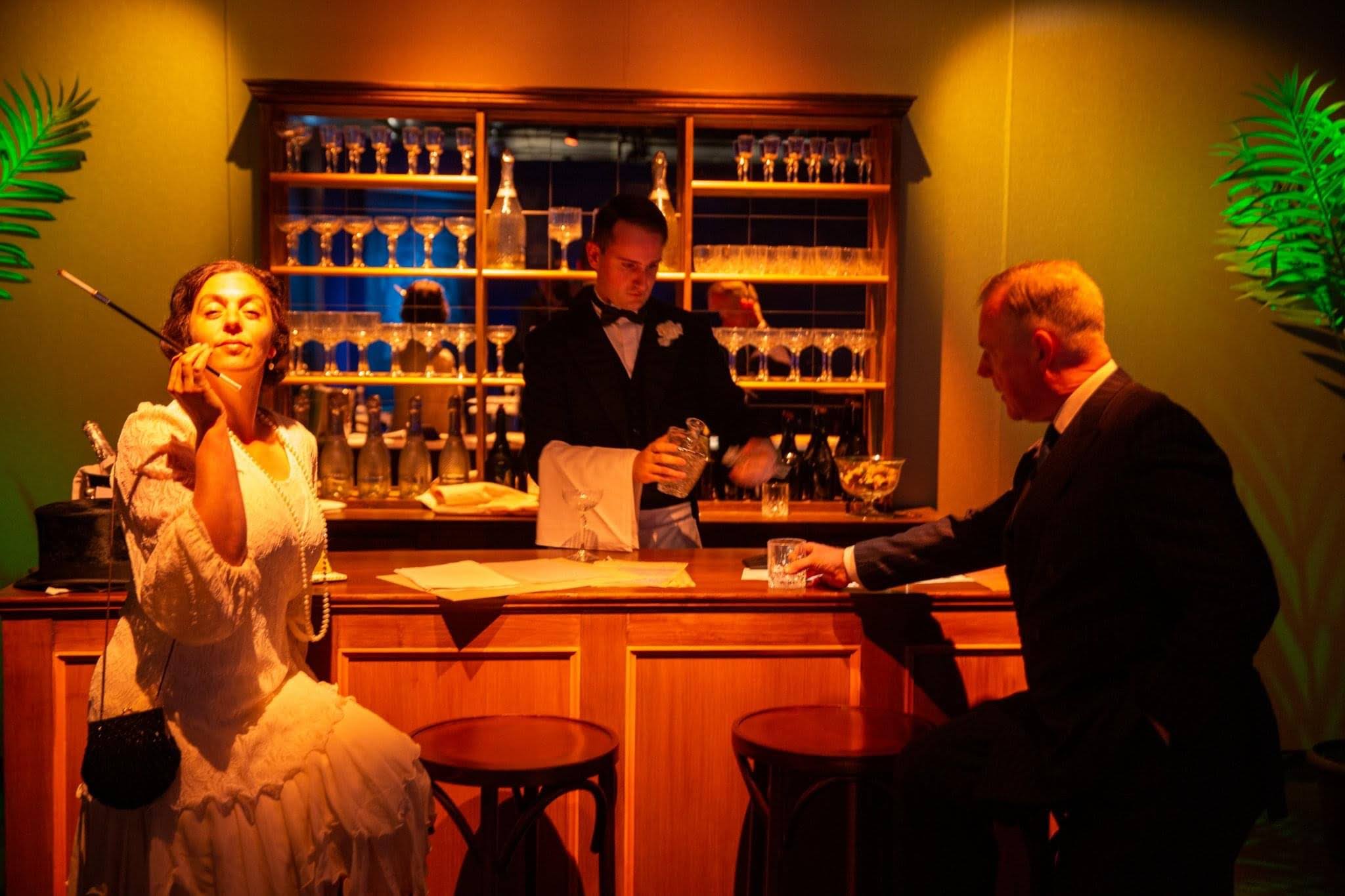 what we do & why we do it
Whats New for 2022!
We couldn't have asked for a more interesting year! We have exciting new projects with familiar clients and some exciting new projects with new clients as well!
Dragons Galore!
This year we provided the Pageant for English Heritage's St George's Festival at Wrest Park. Creating an arena show was a new challenge for us, and that particular arena is very VERY big. However, using the talents of Matt Wood who designed and constructed a pageant style dragon to be manipulated by a crew of 5 we created a pageant to fill the space. We were incredibly fortunate that we teamed up with the Best Theatre Arts School in St Albans, who along with many of our talented friends (including Vicky and Jonny from Sounds of Time, who created a fantastic soundscape for us AND played live) helped us to create a medieval pageant version of the story of St George. A special mention is needed for George's horse who wasn't fazed by the big red monster at all! We have very hopeful the show will return in April next year.
Our Victorian Dragon hunters are also out and about this year, at Pontefract and Lincoln Castles. This is a chance to listen to stories told by Perdita Worthy and her Uncle, hunting dragons for research purposes to try and save their kind. You will also get a chance to design a dragon, the dates are on our 'When and Where' page.
The Roaring 20's!
Just before Christmas we were contacted by The National Archives to ask us to put together a series of characters for a TikTok campaign. With the release of the 1921 census the NA had a new 1920's themed exhibition opening and wanted to compliment it with a campaign looking at ordinary people filling out their census forms. Over 3 days of filming we created a lot of content for them and gradually these have been released on their channel. We've been very slowly putting them on our social media and the little films look at lives of those chosen, from shopkeeper, to dairymaid, vaccinator to athlete. We also included some 'How to' films involving fashion, cocktails, dancing and Charlie Chaplin! Finally we were asked to populate their 1920's nightclub (The 43 Club) within their exhibition for an evening event – we had a blast!
Ten Pound Poms
In collaboration with ECDP and CE we were awarded the tender to present a piece of promenade theatre exploring the experiences those who took the Assisted Passage Scheme in the late 40s and 50s to travel from the port of  Tilbury in Essex to Adelaide in Australia as emigrants, and who became known as the "Ten Pound Poms". This is an incredible story of ordinary people choosing to leave their lives, jobs and families in England behind to seek new opportunities and a different life 'Down Under'! We've started planning, and have already done a site visit to Tilbury, so we're bursting with ideas! We've also booked the flights to Adelaide in September. We'll be performing in Tilbury on the 10th/11th of August and hope that you can come to join us and learn about these brave people!
Dracula 125!
Dracula seems to have been a part of TWT forever. Eleven years ago the first company of actors braved the elements at Whitby Abbey to perform Simon's version of Bram Stoker's story for families over the summer holidays. English Heritage are running a series of events under the title 'Dracula 125!' as on the 26th May we will be celebrating a 125th year since the publication of the gothic novel. We are to be a part of the World Record attempt 'most vampires in one place' on the 26th May itself [edit 26th May '22- the bid was successful!], the May half-term week with our 'Out for the Count' family friendly look at the writing of the novel, and over the summer holidays you can see the play. (dates are on our diary page)
We will also be returning in October with a Dracula themed 'Illuminated Abbey' event at Whitby Abbey. The abbey illuminated is a sight to behold and we are really looking forward to creating a new piece to the evening shows, after the success for our Night of Victorian Gothic event last year.
Historical Interpretation
We are delighted to be returning to Dover Castle with our friends and co-producers History Riot to continue our programme of events to bring the castle to life. Throughout the year, and in particular over the school holidays, the project will look at the female characters in the court of Henry II. The story lines will change as the year progresses so a repeat visit is well worth it.
We also return to Audley End House for a look at Life Below Stairs in 1881. You can join Mrs Crocombe the cook, Mr. Vert the gardener and Mr. Barker the groom, and many more over the weekends from May 1st – Sept 25th. Follow our social media for the recipe themes and changes in characters – or take a look at our diary page 'When & Where'.
We are also returning to the Royal Armouries, both in Leeds and at Fort Nelson, to the wonderful Plantation Gardens in Norwich and Barnard Castle for a RIII event – please do check out our dates online!
We look forward to seeing you at a Heritage site soon.
Project Overview ►